2.5" SEXY SHAD UV Quantity 10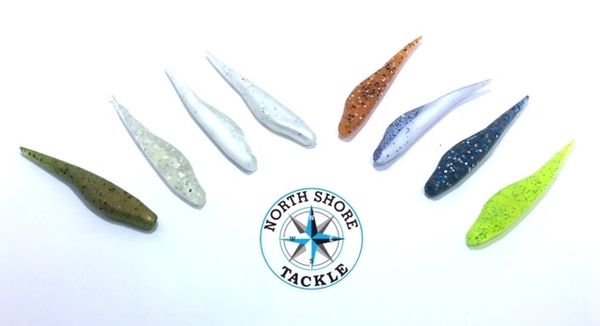 2.5" SEXY SHAD UV Quantity 10
2.5" Sexy Shad soft ,flexible,durable and Full Uv (Neon Green and Clear Sparkle have Florissant added for the dusk and dawn GLOW. 
Packed full of our North Shore Edge bait scent.
* Full finesse  soft flexible with great tear strength, drop shot, jigged or as a swim bait 
Twitch, Twitch is all you need.
* Add them to a North Shore Tackle inline spinner, or Jig,bottom bounce.
* Add them to a Ned Jig, as a option to the terd. 
* Multi species Trout, Salmon,Bass, walleye, Pike.
Choose your colour from the drop down tab.
Green Pumpkin pearled
Clear Sparkle
Great lakes Goby
Two Tone White / Clear Sparkle 
Reviews