3 INCH CLOWN PATTERN two tone quantity 20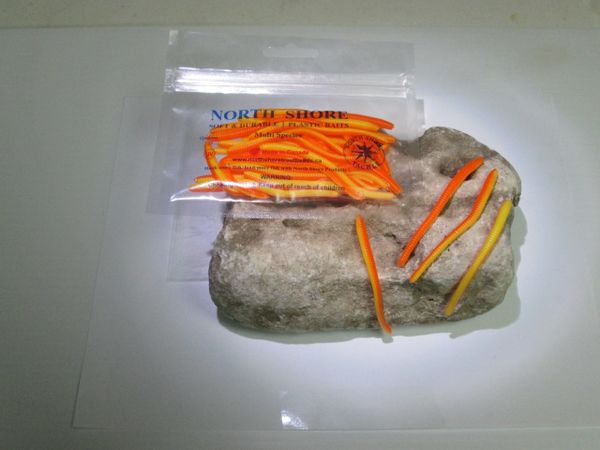 3 INCH CLOWN PATTERN two tone quantity 20
Two Tone CLOWN pattern Orange and Yellow has been a multi species top selling colour .
 Our  3 inch worm where specifically  made for Eastern Canada and the USA .
 Your dirty water specialist. Dusk and Dawn ,Deep and Dark , Grey and Brown water conditions,Fresh water and Salt water tested.
soft, flexible,durable, full action when fished whacky ,Trout,Salmon,pan fish , a full multi  species worm.

Multi species Trout, Salmon,Perch,Panfish, Crappie, Walleye or Pickerel 

Add them to Our Sonic Blade inline spinner, or Jig head.
Reviews