TROUT WORMS UV REACTIVE WEST COAST PINK quantity 25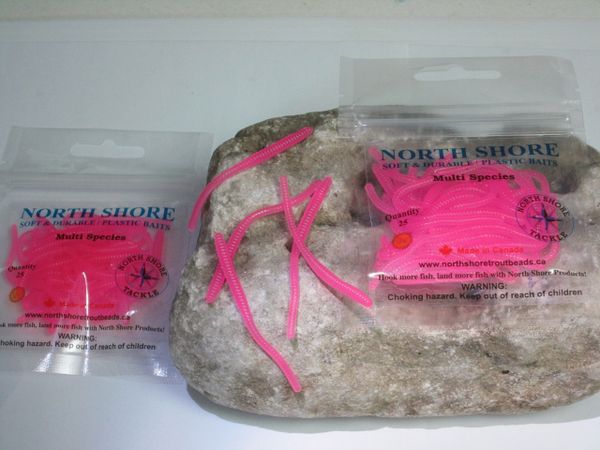 TROUT WORMS UV REACTIVE WEST COAST PINK quantity 25
2.5 inch West Coast pink  is full UV reactive and Transparent .
This colour in the 2.5 inch and 3 inch size has turned into a top selling worm.
the Tansparent qualities allows it to be fished in clear low water ,but the Full UV reactive colour allows for the grey and muddy water as well.
Allows more Multi species opportunities .
Trout ,Salmon,Bass, walleye, Perch, 
Reviews