3 INCH WORM Earth Worm Sparkle quantity 20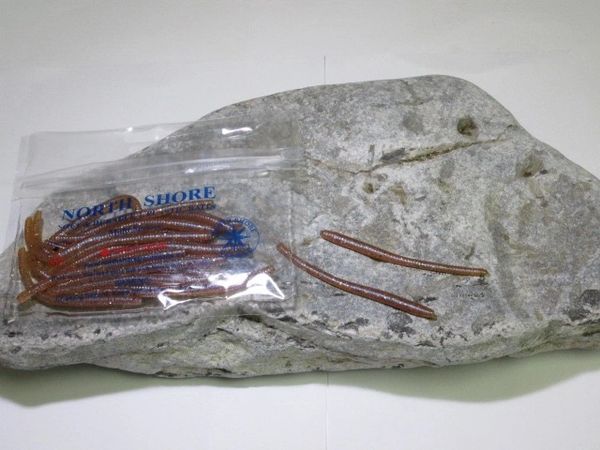 3 INCH WORM Earth Worm Sparkle quantity 20
3 inch Earth worm is full Uv reactive, Pearled with a brilliant sparkle.

An excellent Leech pattern or when a dark silhouette  is needed, UV Boosted will glow Blueish.
Fish them intact or pull them apart to simulate river bug and larva.
Split the tail for more finesse action.
Soft, flexible,durable, full action when fished whacky ,Trout,Salmon,pan fish , a full multi  species worm.
Use them on our Sonic inline spinners,or Jig head we do .
Reviews