8MM ACRYLIC BEAD YOLK EFFECT QUANTITY 30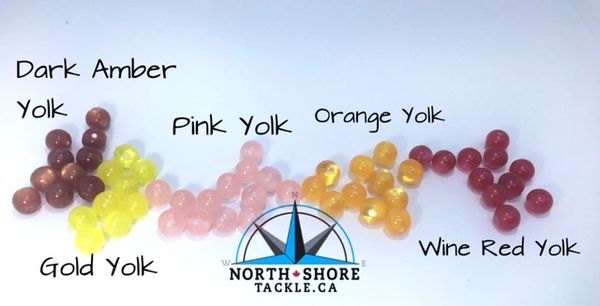 8MM ACRYLIC BEAD YOLK EFFECT QUANTITY 30
NORTH SHORE TACKLE  8MM Acrylic Yolk effect  are a great clear water bead .
Excellent for all aspects of river angling .
Added to a worm harness.
The shine in these beads simulates an egg yolk for a more realistic presentation.
our youtube link to spring and fall trout fish Yolk effects in action!
https://www.youtube.com/watch?v=ihqPQPuAdEg
Choose your colour from the drop down tab
ORANGE YOLK
GOLD YOLK
PINK YOLK
DARK AMBER YOLK
WINE RED YOLK
Reviews
Featured Products