8MM GLASS CRACKLE QUANITY 15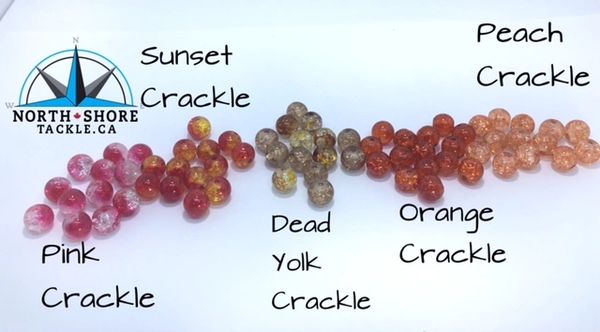 8MM GLASS CRACKLE QUANITY 15
Our egg pattern beads are excellent full spawn and post spawn conditions or when the water is clear and low ,glass beads need less weight or no weight and fish a deeper water column and excellent addition to your acrylic  beads. All Crackle beads are semi transparent with a good sparkle.
all our beads peg with any pegging system .
Pegs not included but available at our on line store.
CHOOSE FROM THE DROP DOWN
PINK CRACKLE
SUNSET CRACKLE
DEAD YOLK CRACKLE
ORANGE CRACKLE
PEACH CRACKLE
Reviews