8mm Glass Egg Pattern Orange Crackle Quantity 15 #400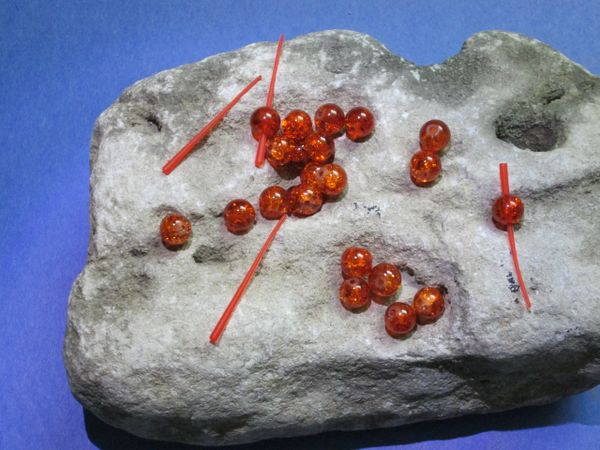 8mm Glass Egg Pattern Orange Crackle Quantity 15 #400
Our egg pattern beads are excellent full spawn and post spawn beads or when the water is clear and low , heavy glass beads need less weight or no weight and fish a deeper water colum and excellent addition to your acrylic  beads.
all our beads peg with any pegging system .
Pegs not included but available in our on line store.
Our You  tube video how to peg Glass and Acrylic beads
https://www.youtube.com/watch?v=2PTYVo2rF6M&index=3&list=PLu4MJoAtyG_TXLtBy3eZt_lCZJaDHYsOu
Reviews