8MM Glass Yolk Effect Quantity 15 per package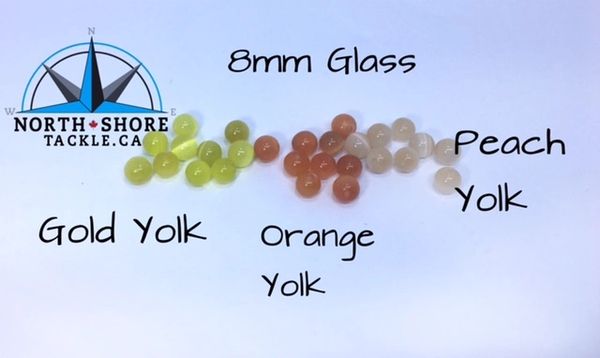 8MM Glass Yolk Effect Quantity 15 per package
Our 8mm Yolk  glass bead is semi transparent with a Yolk effect .
Ideal for cleaner water condition mid spawn ,looks like an egg acts like an egg.
Heavier glass beads are excellent for faster water deep pools and need less weight.
Glass beads  are an excellent addition to your acrylic beads allowing the angler to cover more water .
our youtube link to spring and fall trout fishing Yolk effects in action!
https://www.youtube.com/watch?v=ihqPQPuAdEg  
CHOOSE YOUR COLOUR FROM THE DROP DOWN
GOLD YOLK 
ORANGE YOLK
PEACH YOLK
don't forget the pegs 
Reviews