MINNOW HEAD SHORT HOOK 1/8 JIG 8 PER PACK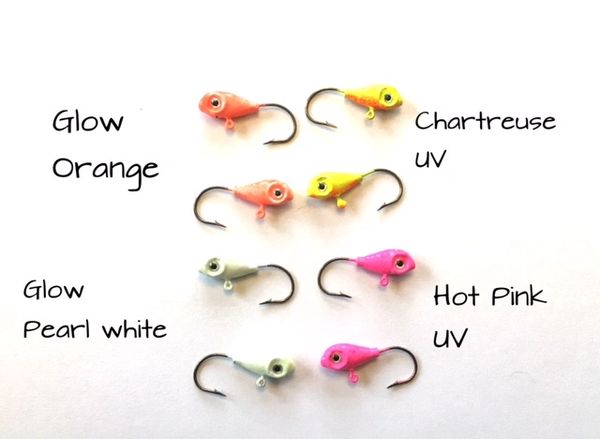 MINNOW HEAD SHORT HOOK 1/8 JIG 8 PER PACK
VERTICAL  1/8 ounce 90 degree eyelet and lazar Sharp hook.
Full Uv and Glow chartists inc 3D eyes makes this Ontario made jig a great choice for all your angling needs. 
Excellent for  all water condition, river , lake ,ice fishing 
Ontario made , support your local manufacture.
Choose your colour from the drop down tab.
CHARTRUSE / ORANGE UV
HOT PINK UV
GLOW WHITE UV
GLOW ORANGE UV
Reviews