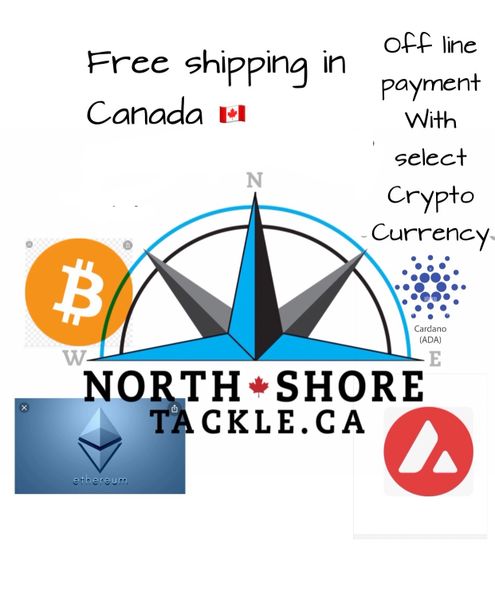 NEW PAYMENT OPTION
New payment option with select crypto currency. 
Enjoy free shipping in Canada on any order size
 OFF LINE ONLY.
NO ADDITION PROMO CODES EXCEPTED WITH OUT PRIOR APPROVAL.
Send and email to northshoretackle@icloud.com with your product quantities and colour chooses.
Preferred exchange wallet is with NDAX.10  (Canadian Company) no fees for NDAX users,but any wallet exchange can be used, gas fees and service charges my apply.
https://refer.ndax.io/VZhN   secure referral link 
Q code or transit link will be sent when order is ready to ship.
All items shipped via CANADA POST $100 insurance and a tracking number is included.
Join North Shore Tackle on NDAX to start trading BTC, ETH, LTC, LINK, USDT, XRP, EOS, DOGE, ADA, and XLM on Canada's most secure exchange with 0 deposit fees, 0.2% trading fees and 24/7 live customer support. Use my referral link and we will both get $10.  

Reviews