PEGS CLEAR QUANTITY 30 OR 60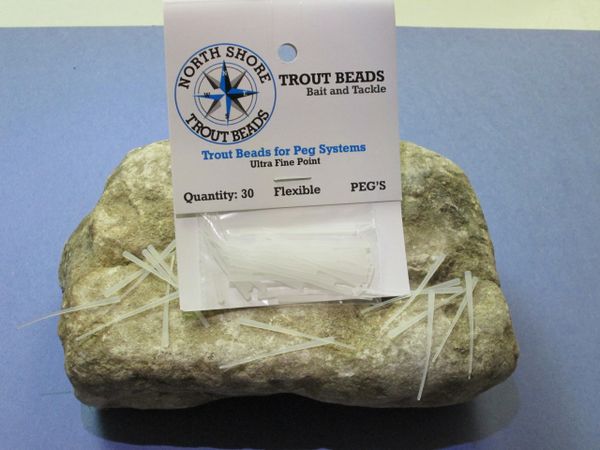 PEGS CLEAR QUANTITY 30 OR 60
North shore Tackle Multi Species   Pegs  work with all North shore tackle multi species  beads and any bead that has been designed  to take a PEG Canadian made supplied By North Shore Tackle.
If you need to use a basting brush or tooth pic it was not designed for a pegging system .
 Clear flexible and ultra fine point ensures a  excellent  holding on all of the thinnest fluorocarbon line and easy of usage on all 6mm beads. 
Our clear peg is ideal for all transparent,egg effect,egg pattern beads but can be used with every bead.
Snip Snip your done its that easy.
Don't risk you trophy to a bbq basting brush or tooth pick.
Reviews
Featured Products