Size 12 Stealth black Swivels quantity 20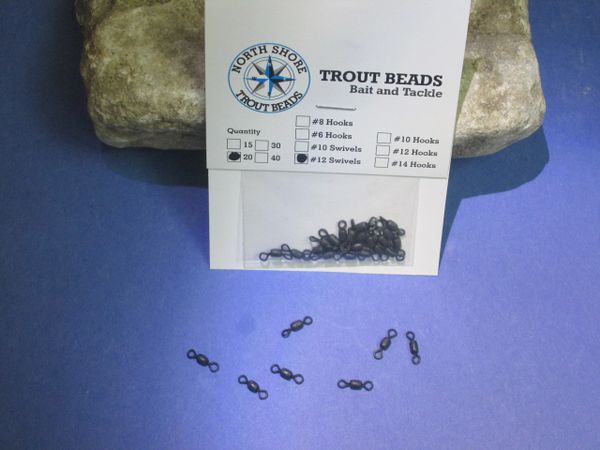 Size 12 Stealth black Swivels quantity 20
SUPPER  strong Barrel swivel matt black finish.
 Size 12 is  Ideal river run speices the matt black finish help land more clear water steelhead .
Fully field  tested from Lakes, River, (size 12 is our go to size for all our Rainbow trout fishing)
Swivel are a must have if your using any kind of spinner or worm harness.
Helps prevent line twist.
Reviews