Stealth Black Swivels Size 5 , 7 , 10 , 14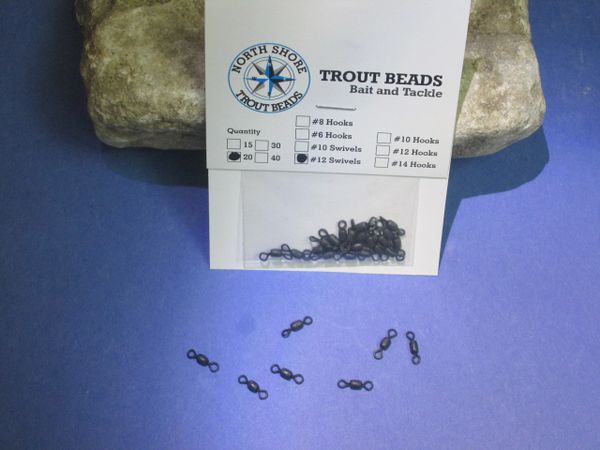 Stealth Black Swivels Size 5 , 7 , 10 , 14
SUPPER  strong Barrel swivel matt black finish.
 Size 14 SUPPER small to size 5  is  Ideal for all angling option from river Rainbow trout to lake Pike and Lake trout  the matt black finish help land more clear water fish species  .
Fully field  tested from Lakes, River, (size 12 is our go to size for all our Rainbow trout fishing)
Swivel are a must have if your using any kind of spinner or worm harness.
Helps prevent line twist.
Size 7 is a must have on the Bay of Quinte  and North Ontario Lake angling.
Ocean tested Snook and Tarpon approved , 
Reviews