3 INCH WORM BLACK /CHARTRUSE quantity 20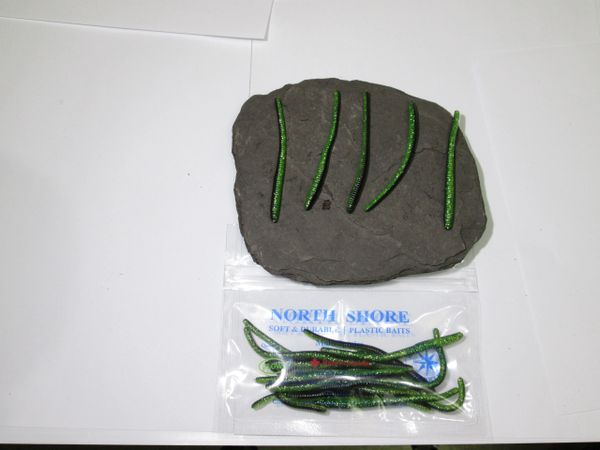 3 INCH WORM BLACK /CHARTRUSE quantity 20
Black / Chartreuse sparkle worm is full Uv reactive and Glow.

A full multi  species  3 INCH worm ,Trout,Bass,pan fish,river and lake angling.
Fish them intact or pull them apart to simulate river bug and larva.
Soft, flexible,durable, full action when fished whacky.
Use them on our Sonic inline spinners,or Jig head we do .
Reviews