TROUT WORMS ORANAGE Glow/ Florescent quantity 20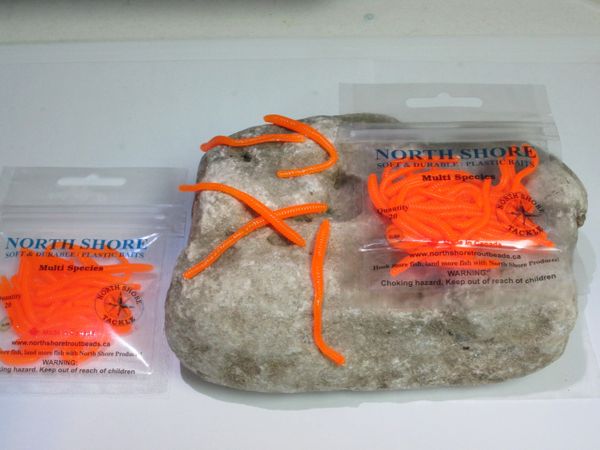 TROUT WORMS ORANAGE Glow/ Florescent quantity 20
ORANAGE GLOW /Florescent Trout worm 2.5" where specifically  made for Eastern Canada and the USA for North Shore Trout Beads, your dirty water specialist, a little glow always helps.
Dusk and Dawn ,Deep and Dark , Grey and Brown water conditions,Fresh water and Salt water tested  a little glow always helps.
Recharge with a flash light, cellphone UV light is the fastest, light day light ,(they are not a flash lights under water But will hold there glow for along period of time.  
soft, flexible,durable, full action when fished whacky ,Trout,Salmon,pan fish , a full multi  species worm.
Multi species Trout, Salmon,Perch,Panfish, Crappie, Walleye 

Add them to Our Sonic Blade inline spinner, or Jig head.
Reviews