8mm Glass Semi Frosted West Coast Pink Quantity 15 Sku# 702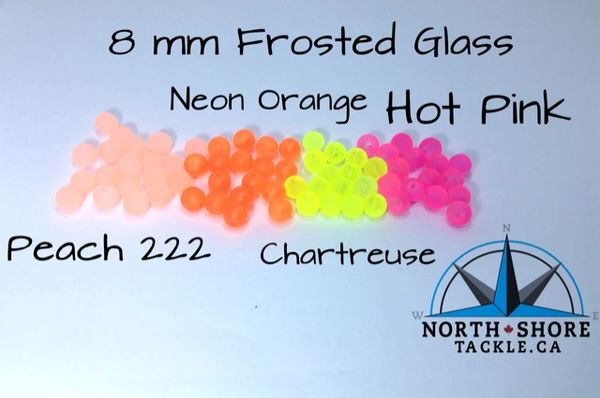 8mm Glass Semi Frosted West Coast Pink Quantity 15 Sku# 702
Semi Transparent frosted 8mm glass beads are  UV reactive, and excellent addition to acrylic beads in faster deep pools.
UV reactive  beads  are a good option  in dirty stained grey dirty water where a reaction colour is needed to produce the strike.
Glass beads  are an excellent addition to your acrylic beads allowing the angler to cover more water .
CHOOSE YOUR COLOUR FROM THE DROP DOWN
PEACH 222 UV
NEON ORANGE UV
CHARTRUSE UV
HOT PINK UV


Reviews